Providing solutions, not sessions.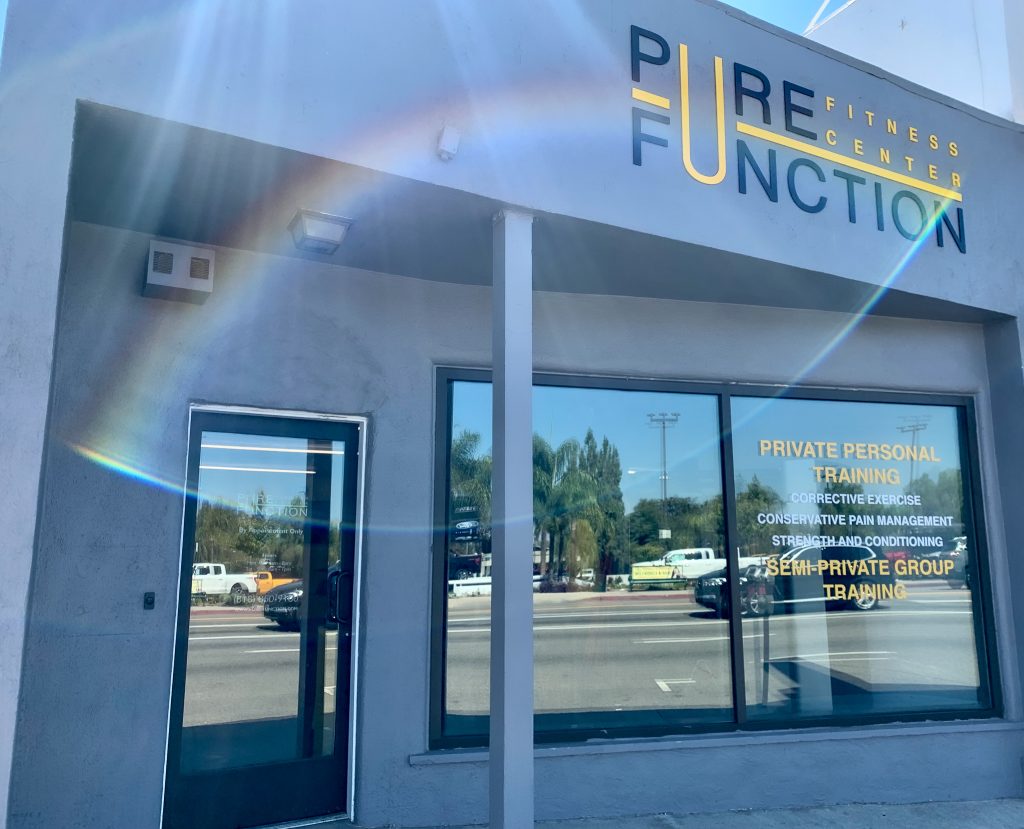 Nestled in the heart of Woodland Hills, Pure Function Fitness Center is more than just a boutique fitness studio.
It's a place where we are passionate about helping our clients achieve their individual fitness goals through personalized programs tailored to their specific needs. Our focus is on elevating your overall health, optimizing your fitness performance, and improving your human movement.
With services like Private Training, Corrective Exercise, Pain Management, and Sports Specific Performance Enhancement, we are committed to providing you with the tools and resources you need to succeed. Our team is dedicated to helping you reach your full potential, no matter where you are on your fitness journey.
At Pure Function, we don't just see ourselves as a fitness studio – we see ourselves as part of your community. We're here to support and motivate you every step of the way, and we're excited to be part of your fitness journey. So come join us and let's work together to achieve your goals!
"We move to feel good , get strong and confident because health is a feeling not a look."
Our highly-certified and knowledgable staff are hand-selected and go through comprehensive training.